Welcome to the Fairy Tail based game, Age of Magic! This guide will be a simple, yet an in-depth guide for new players and for those who desire more information. So lets get start after the character creation, because that should be easy enough to choose your desired preferences. Another guide will be posted at a later date with information on the Different classes.
So upon entering the world known as, Age of Magic, one is offered the option to skip the tutorial.
For Beginners do not skip this
, as it will outline most of the basic controls and concepts for this game which include: movement controls and targeting, melee controls, bringing up the menus, and a little bit more information on spells. Be sure to start at the left most NPC, to make the most sense out of the tutorial. However regardless ALL the controls to the game are as follow:
Controls:


WASD/Arrows....Movement directions

Home...............NorthWest direction

End.................SouthWest direction

PageUp............NorthEast direction

PageDown........SouthEast direction

T....................Toggle Run

Space..............Talk to NPC

Tab.................Target Player

Y....................Untarget

H....................Toggle Magic Strikes(magic power will determine your attack damage)

F....................Weak/Light attack

G....................Strong attack with a knock-back

V....................Block(Half Damage)

R....................Meditate

I.....................Inventory

E....................Equipment

Now, whether you have chosen to partake in the tutorial or not, your next step is to talk to the guild recruiter NPC, and choose which guild to join, that is assuming you want to join a guild...
There is currently no Major benefit to which guild you choose, other then which one you wish to be a member of. Yes unfortunately there are only 2 guilds at the moment.
Now that you have joined a guild you are able to start leveling and doing quests. Leveling may be achieve from grinding on NPC's or from the Quest Board. The Quest Board can be found in your respected Guild establishments. An  in-depth Leveling Guide will be created/Posted soon.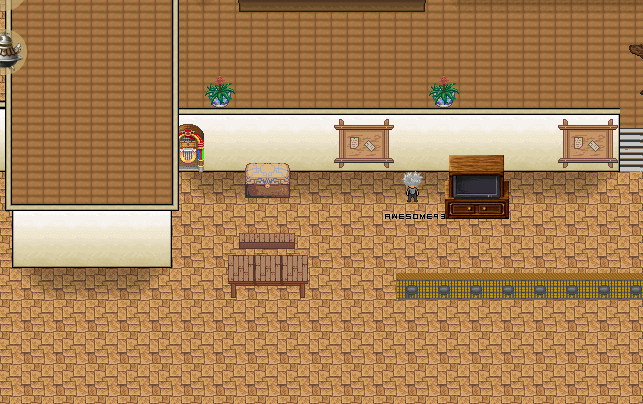 As you level you will also get stat points and Passive points. Stat points can be used to put into varying stats such as Strength, Intelligence, Speed, Dexterity, and Stamina. Passive points can be used to purchase passive abilities to heighten the strength of your character. There are many different passives that can benefit your character, so take your time and choose these wisely. Both of these can be accessed through the menu/commands.
When entering a stats it will be different every-time it is done, as the allocation depends on a few key factors, such as Level, and the amount of points already within the stat. A quick representation of the benefits of each stat are as follows:
Stats:


Str= Increases melee attack and health

Int= Increases magic damage and mana

Spd= Movement speed+attack boost

Dex= Increases magic damage

Sta= Boost to health and mana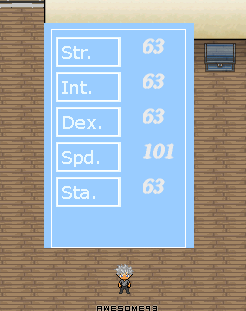 As you roaming around this Magical Wold, you may find some flashing chests, these are extremely noticeable in the school, when you first create your character.It is highly recommend that you double click these, and open them, as they have the possibility of containing items and recipes for crafting.
Not only will their be chests that you can find and open, their will be multiple herbs, plants and other items that you will come across. You might need them for the recipe you just found from the blue chest, or even for a quest. These items can be found all over the map and easily picked up from running over them. Some of these items can also be dropped from NPC's.
Last edited by Akumazoku on Tue Jul 29, 2014 11:00 pm; edited 1 time in total



Posts

: 1


Join date

: 2014-07-17



Admin




Posts

: 16


Join date

: 2014-07-17





Similar topics
---
Permissions in this forum:
You
cannot
reply to topics in this forum